In light of today's vile attacks on Belgium I have been thinking that today my posts will be about one of the most important things in life and that is family, this morning there were people who left for work or whatever they were going about in their daily lives they bid farewell to their loved ones and will never return, right now as I write this there will be frantic people worrying they haven't gotten a call from their husband, wife, child etc to say that they are alright and it is a fact that for the families and friends of thirty one people (and the number may very well rise) they will never get that call.
So today I could talk about the terrorists but you know they deserve no attention so I will focus on something lighthearted and important something that while there are those who lurk with evil intent they cannot nor will they ever take away true love, defiance I say is what all of us honest decent citizens must be whether you reside in Brussels, Paris, London, Sydney, Ohio or Inner Mongolia.
I start with this rather brilliant photograph by Henry Clay Anderson showing an African American family it makes me smile that the little boy is standing on a chair and is looking quite dapper almost like he is auditioning for a role in 'Bugsy Malone'.
A nameless man sitting with his dog and before anyone says "Its a dog" yes I know but I have one myself and she is part of my family so animals go in the list alright. I actually love this picture there is something sweet about it.
A rather small one this but a lovely family photo I think probably late Victorian.
Ah young love this is another one by Henry Clay Anderson and shows a young couple seated together their names unknown I do have to wonder what happened to them did they marry one thing I'm certain of though his socks are outstanding.
An interesting one this a young couple he clearly in the U.S navy in 1931 with the written caption "How do you like her" maybe he is sending this picture back home seeking his Mamma's approval or his pals who knows but again no names so we don't know what happened to these people sadly.
This is a funny one I don't know the relationship here maybe a father with his daughters maybe he is their uncle but I believe that is Melon that they are eating.
Sisters maybe or just friends they certainly do have their hands full with a load of puppies I think two of them have fallen asleep there.
This is beautiful another Henry Clay Anderson and shows a sweet little girl with her doll, the image is called 'Little Girl with Black Doll' it is quite an unusual one I didn't really know that they made dolls like that back then thought they were all blond haired and blue eyed.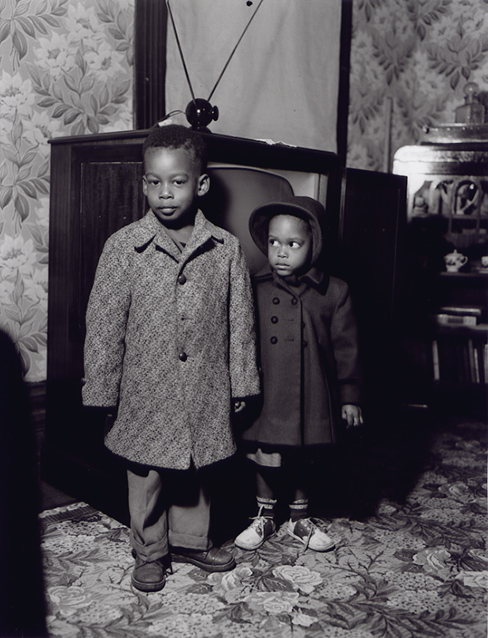 Another Anderson this one of a brother and a sister I just love the look the little girl is giving her brother don't you just know that he has done something and she is thinking up her worst to pay him back I wonder what she did?
I can't be specific about which country this family is from so guessing is going to do no good, this is rather sweet in a strict military uniform kind of a way and that little girl on the left is so sweet.
It's that old saying the family that reads together stays together.